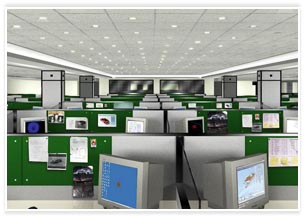 An industrial designer creates and develops products and/or systems as per the concept and specifications provided by the clients. The discipline of industrial designing was introduced in the beginning of the 20th century with the integration of the traditional craft of producing products with the techniques of mass production in an industrial environment.
Introduction of 3D Modeling in Industrial Designs
3D modeling of industrial designs serves to demonstrate engineering solutions, forms, usage, and aesthetics of products with clarity and providing real life three dimensional prototypes. 3D modeling is a mathematical framework of a 3 D object using various structural software and advanced CAD techniques. These not only help in defining a 3D model of a design but also generate cost estimates and raw material requirement of a product. This helps the industrial designers to offer various design solutions to their clients.
3D industrial modeling is in great demand as a well-made model: 


 Clarity of locations within the area/building


 Helps in the understanding of space/volume of the area and of each unit


 Demonstrates connections between each unit


 Shows


 Entry and exit points


 Illustrates the look of the units with furniture and fittings


 Reference for interior decoration or rebuilding
To conclude a 3D industrial model enables the industrial designers to explore multiple design options and arrive at the best design to suit their requirements. The 3D model of a design also helps in deciding on the structural requirements and its integration with the surroundings.
Click here to Get a Quote.